Curious.




Dreamspaces was the brief handed to a group of 20 design students from a mixture of spacial design, communication design and industrial design.

For the 2017 Open Day Monash University asked 20 students to take part in a collaborative studio to work on an Open Day activation. It was a 6 week process over the Winter break and then carried over into set up for 3 weeks before Open Day. The process meant working in a team to research, draft and develop an immersive, interactive and sensorial experience for all people to enjoy on open day but also encompassing all the skills from 3 different design fields.

The activation opened up people's eyes on all the potential ways to view work rather than its original intention. This was through how we presented the work in a dark long room with blacklight. All digital work was on screens and dry ice was used to project video. In this project the majority of my input was into the marketing/communications side to organise the typeset didactic and other typeset and communicative material.

We came together as a group to brainstorm all of the feelings felt at an open day and we wanted people to be curious of our work. We decided on a large anamorphic text element which would only be able to be viewed from one point in the building for Open Day. This took hours to sketch out in a major walkway around people, tape and cut into the letter shapes; many hours at night when it was dark enough to work with the projected shapes.

July-August 2017

Text: Curious Image: Flurescent Yellow Duct Tape; 5m; Anamorphic text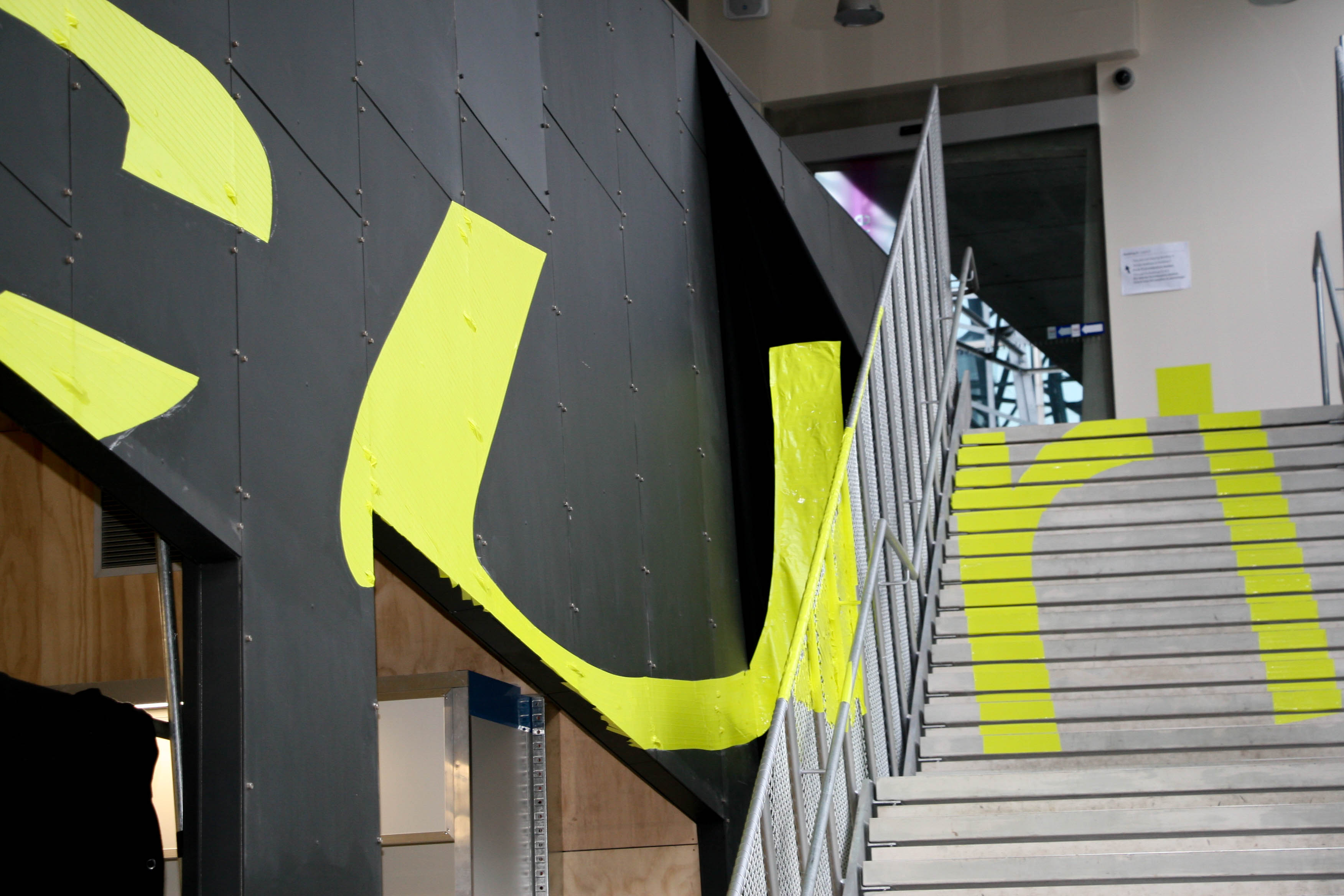 katelin rose eichner design.

---